News and Events
Olympic Qualifications Rugby 7
The Monégasque Rugby Federation and World Rugby, in partnership with the Monegasque Government, are organising the World Rugby Sevens Repechage tournament, a final chance for competing nations to earn a ticket to the Tokyo Olympic Games! Open to the public with a special health and safety concept on June 19th and 20th at the Louis II Stadium.
Monaco Television Festival
Celebrate the 60th anniversary of the oldest and most majestic television festival in the world! Studios, TV channels and stars get together from June 18th to 22nd in an idyllic setting to promote their programs for press and public, and compete for the prestigious Golden Nymph Awards.
public viewing UEFA Euro 2020
Join us for public viewing of selected UEFA EURO 2020 matches at the bar!
We offer a mixed charcuterie platter and a beer of your choice (Peroni, Bud ou Pilsner) for 25€.
Garuda lessons at the bar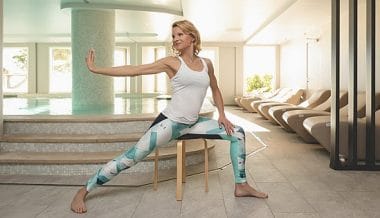 Starting on July 1st, Gaëlle Bergeal will propose Garuda lessons followed by a health lunch at Tavolo. Every Thursday from 12.15pm (45min course), restaurant open until 2.30pm.
60€/lesson. Please contact Gaëlle for more info & reservations at +33 6 13 51 33 24 or by email.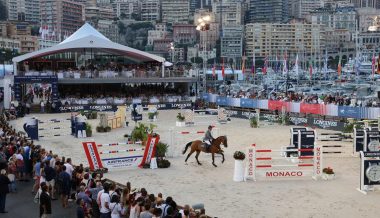 2021 marks the 15th anniversary of the Jumping International of Monte Carlo – a grand decade of sporting and equestrian achievement, emotion, and exceptional entertainment boasting the best riders in the world and the breathtakingly princely setting of Monaco's waterfront. July 1-3, 2021
Monaco Streaming Festival
From July 3 to 6, 2021, the first Monaco Streaming Film Festival (MCSFF) will take its first steps on the red carpet and stream everything on its programme worldwide. With four days of in-person and simultaneous online programming, this international film festival focused strictly on the streaming and on-demand film and short-content sector, celebrates streaming content, the streaming industry and fresh talent.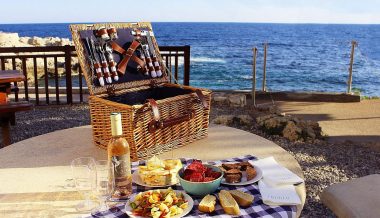 Take advantage of the unrivaled outdoors in or around Monaco and enjoy a delicious TAVOLO lunch anywhere you want! Your picnic will contain a quinoa salad with vegetables, a chicken and bacon club sandwich, crisps and desserts (homemade brownie and mini fruit salad). A small bottle of wine and a picnic blanket are also included. Please order your picnic basket 24h in advance and inform our personnel of any allergies or dietary requirements you may have. Baskets for two (39€ + deposit) or four persons (69€ + deposit) are available. Pick up at the restaurant.
From July 1st on, unleash the racing pilot that you always knew you had in you and discover Kart Indoor Monaco's new 3000m2 circuit ! This perfectly socially distant activity was awarded the Monaco Safe label and guarantees thrills for children (minimum height 1.40m) and adults.
Price: 20€ (8 minutes) or 50€ (three 8-minute sessions), including training, qualifying and race (minimum 3 people)
Tuesday to Sunday from 3pm to midnight.
Columbus Monte-Carlo hotel guests benefit from a free soft drink and the hotel shuttle service (drop-off at the Parking des Pêcheurs). Ask our team to book your session for you!
Tavolo labelled Restaurant Engagé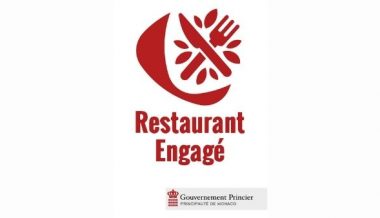 We are proud to announce that Tavolo has obtained the label "Committed Restaurant" (Restaurant Engagé) of the Prince's Government in recognition of our eco-responsible approach and our desire to further progress. Tavolo is committed to short-circuit local supply chains, waste reduction and recycling, and the fight against food waste. All the dishes on our menu are crafted from fresh, local and seasonal ingredients, and you can ask for your "little box" or bring your own container to take away what you cannot finish!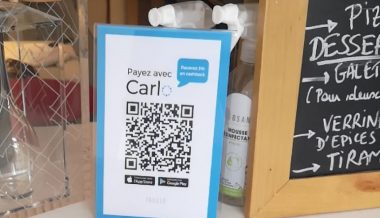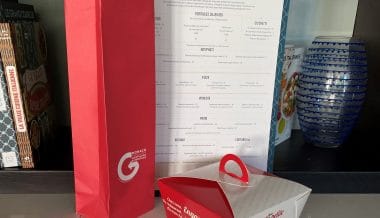 Tavolo is committed to fight food waste - ask for your "little box" (La Petite Boite Monaco) or bring your own container to take away what you cannot finish!